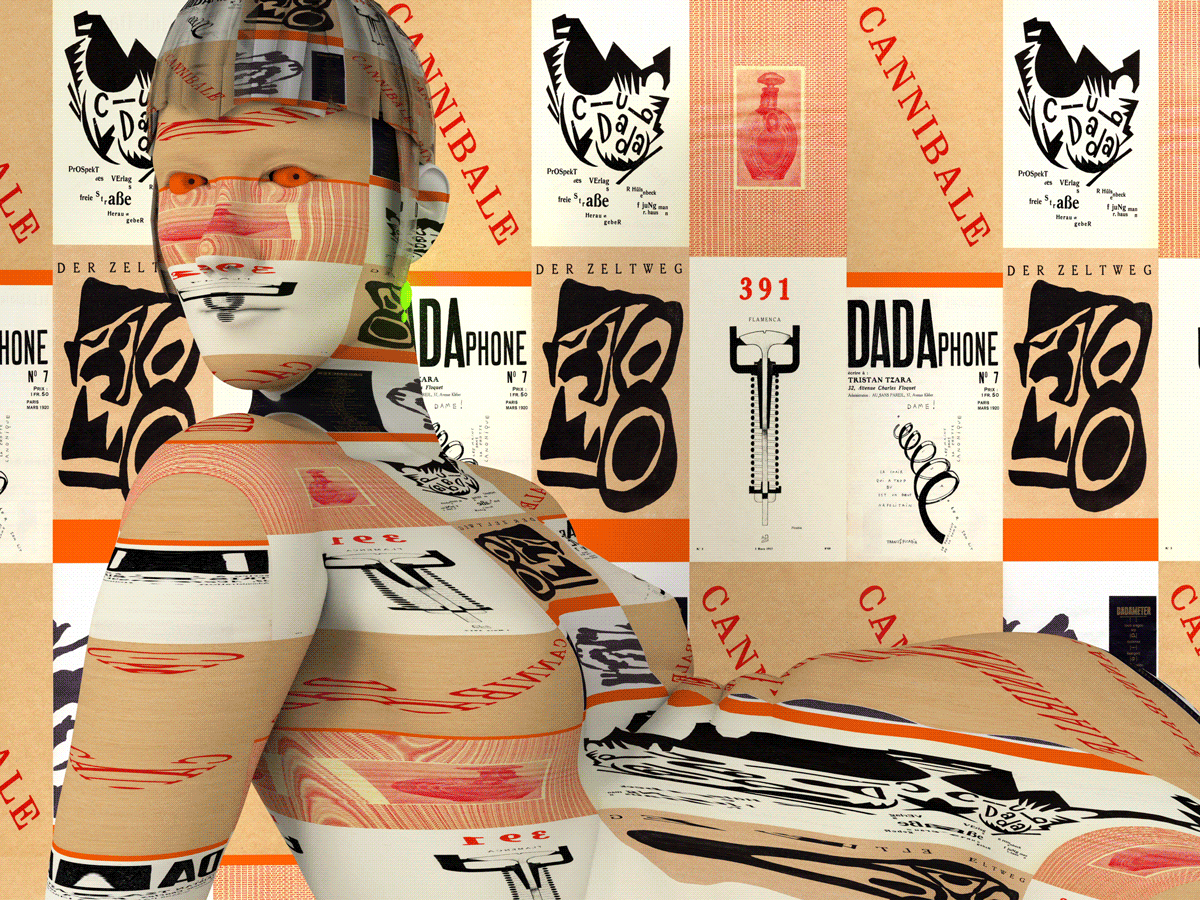 Feminist Manifesta of the Blockchain, 2021
Claudia Hart


I wrote A Feminist Manifesta of the Blockchain, on Easter Sunday, April 6 as part of an artwork made for Feral File, the NFT platform of media artist Casey Reas. The show opened on May 20, curated by Julie Walsh. My work, Kiki.Object was inspired by an earlier piece of NFT art, by Eve Sussman, 89 seconds Atomized, produced in 2019 for Snark.art, another NFT platform. Like Sussman, I decided to atomize my 2017 gif,Kiki.Object, which could be viewed only, stored in a locked box in a secure location on the Internet. My Kiki was atomized into 200 shares, available for $150.00 each. Purchasers are given a copy of the Manifesta, and a tokenized ticket, marking their share.

The Manifesta, though abstract in its thinking, emerged from political events in the real world, that brought me to the understanding that blockchains represented a dramatic shift in the way we make representations, that symbolize both the way we think about what is valuable and how we as humans stand in relationship to the material world.

The first event took place on January 6, when we watched the insurrection live and in real time on Internet 2.0. The Internet has been our public square, but also the site of trade, banking, social life, and now apparently ruled by mob. On January 6th it became very apparent that we as a culture had lost control of our data, and as a direct result, of almost everything else. Surveilled on a social media where corporations track our habits and patterns, and contributing willingly the consumer identities we supply to Internet providers via credit card, we'd lost control not just of our data but also of our "selves." As a direct result of social media data scraping and the weaponization of social media - Cambridge Analytica being the most obvious case in point - and implemented by the far right. Algorithmic selfies, our "brands," were creatures, brainwashed, manipulated, and flooded with misinformation, enflamed to spread chaos, and successfully wielded by those whose intention was to supplant Donald Trump as an autocratic emperor.

This was a moment of insight for me, as I watched with horror as beloved digital-art colleagues still posted selfies, trying to promote their work, a normal day in quarantined life, as Rome burned. This was the new normal, the norm on Instagram, a Facebook subsidiary, and on Twitter, now the normalized modes for discourse and sharing in the art world.

That was event #1.

The second series of events began in October, 2020, when Pablo Rodriguez Frail spent $67,000 on a 10 second video by Beeple, the graphic designer Mike Winkelman, that was later resold in late February for 6.6 million dollars. On March 11, Beeple's 5000 Days went for $69.3 million on auction at Christies. NFTs saw an apotheosis, once again on social media: another hysteria, this time flamed by a newer form of social media, the Clubhouse app, another version of the talk radio that so successfully flamed the far right - something like Twitter but a bit more live, so with more truthiness, to appropriate the Steven Colbert term.

NFTs on the blockchain burned bright on social media, but this time apparently without malice. I am hoping that they have also planted the seeds for the blowing-up of the old Internet hegemonies, to clear the ground for what, is still not clear. To me, the explosion points towards a new mythology of the blockchain, informed by Internet 3.0, a distributed Internet based on blockchain technologies, the same ones used to create crypto currencies but with many other possibilities inherent to it. Internet 3.0 technology is also encrypted, distributed across a network, and secure. Part of its promise is the possibility of a DID, a secure digital identity, written by a subject, and replacing that of the algorithmic, branded selfie-product, but now protected by "smart" contract, secured by cryptology, necessarily transparent, and distributed directly from peer to peer. Identity on the blockchain inspired me and seemed to embody the liberation politics of my youth, as an idealistic "identity" artist from the nineties.


Why We Need a Feminist Manifesta of the Blockchain, Claudia Hart, Hyperallergic, April 2021