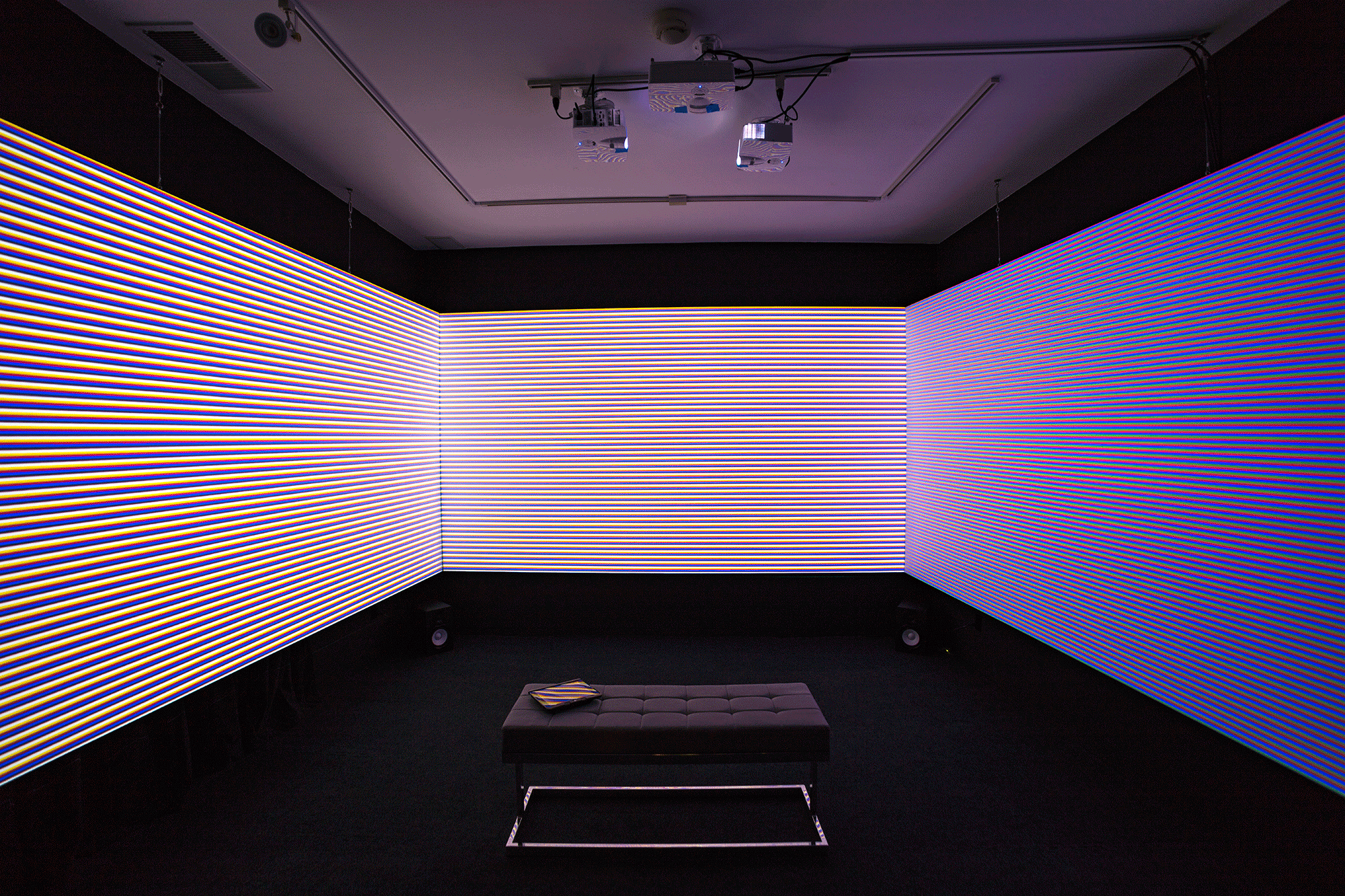 Claudia Hart
Alice XR: A Machine For Thinking, 2018
Computer, software, VR headset, Vive VR world; wallpaper, custom Alice XR augmented-reality app for droid tablet; 3-channel animation plus computer software


Alice XR: A Machine For Thinking is a virtual chamber for chamber music consisting of a cyborg performance rendered in 3 virtual cameras and a VR experience. It is the third work loosely inspired by Alice in Wonderland, created by Claudia Hart with music by the composer Edmund Campion, choreography and captured dancing by Kristina Isabelle, and a wrestling routine and captured performance by Isaias Valesquez.

Alice mashes 3D animation, motion-captured live performance, and music performed by living musicians whose sound is computer analyzed and reinterpreted in real-time and then remixed in the bodies of sculptural avatars. It feeds-back the virtual and the live, blending them together in a liminal, uncanny mix. Hart was inspired by the technology theorist Donna Haraway, whose Cyborg Manifesto imagined a Utopian future in which advanced bio-technologies would liberate human culture from the constraints of gender binaries. In response, Hart directed and motion-captured professional wrestler Isaias Velazquez and choreographer-dancer Kristina Isabelle, mixing their data together to create a singular, cyborg ballet. It all adds up to a new chamber music experience, one strangely referential to the 19th century salon for chamber music and time of Alice, only now existing between the real and the digital.